Anne Bonny - and the revenge
Children's Book Illustration . For young Adults. Based on the life of Anne Bonny
With this project I wanted to explore a non-fictional topic in a traditional way of working with ink, dip pen and brush. The story idea about Anne Bonny came from working for the rum label Calico's Crew, whose brandstory is based on the pirate. The story of Jack Calico and the two female pirates that sailed under his flag, Anne Bonny and Mary Read made for a very exciting story.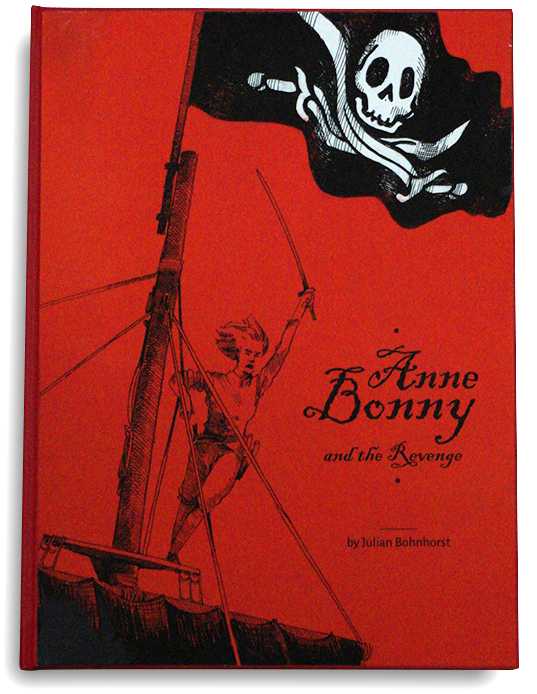 With it's 32 pages 'Anne Bonny – and the revenge' takes the viewer through the main stages of her life and how she  fought for her rights as a woman. Born in Irland as the illegitimate daughter of a laywer she had a difficult childhood. Moving to America for a fresh start with her father and his new wife set the beginning of her adult life. Fighting all authorities her life of piracy began.
The story is told in full black and white ink drawings to resemble the history and time.