Calico's Crew - brand launch
Brand Design for the launch of Calico's Crew – a rum label based around the story of Calico Jack Rackham.
For the brand launch two labels were required. The plan was to start with two labels at first, to prepare the launch of five more for the following years. The lables represent the brands values of a smooth and easy to drink rum, something to enjoy.
Anne Bonny's Favourite & Mary Read's Choice.
The first two labels of the launching rum-brand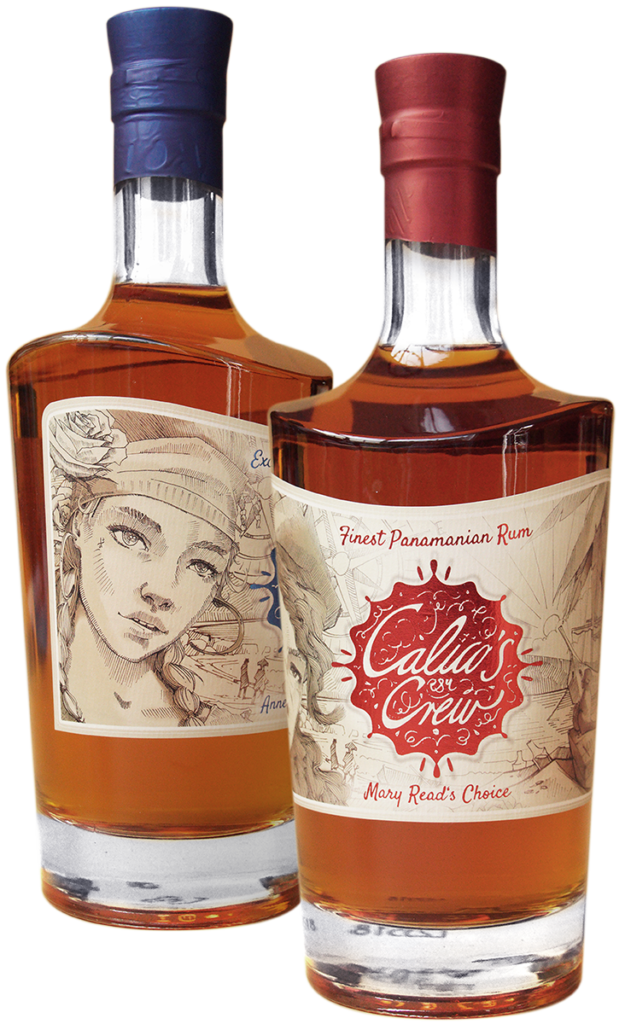 Branding project for the rum brand 'Calico's Crew'. Developement of the bootle labels. Anne Bonny and Mary Read as the faces for the first two labels. Anne the eight year old soft and fruity, Mary, twelve year old and more tradtional as more harsh and spicy.
Additional Graphics and assets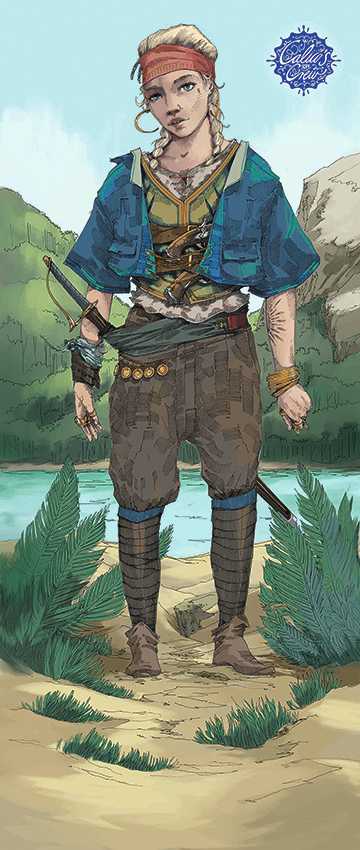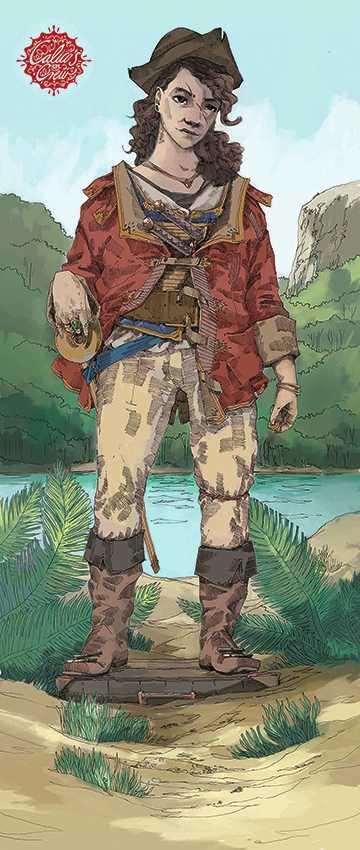 Real size rollup illustrations for the 7th Berlin rum festival, the first appearance of the rum, to further enhance the story behind the brand.
Image below : the backwall motive for the follow up fair appearances. The final size adds up to 3,3m x 2,2m and already implies further labels for the whole crew – such as Jack Calico himself.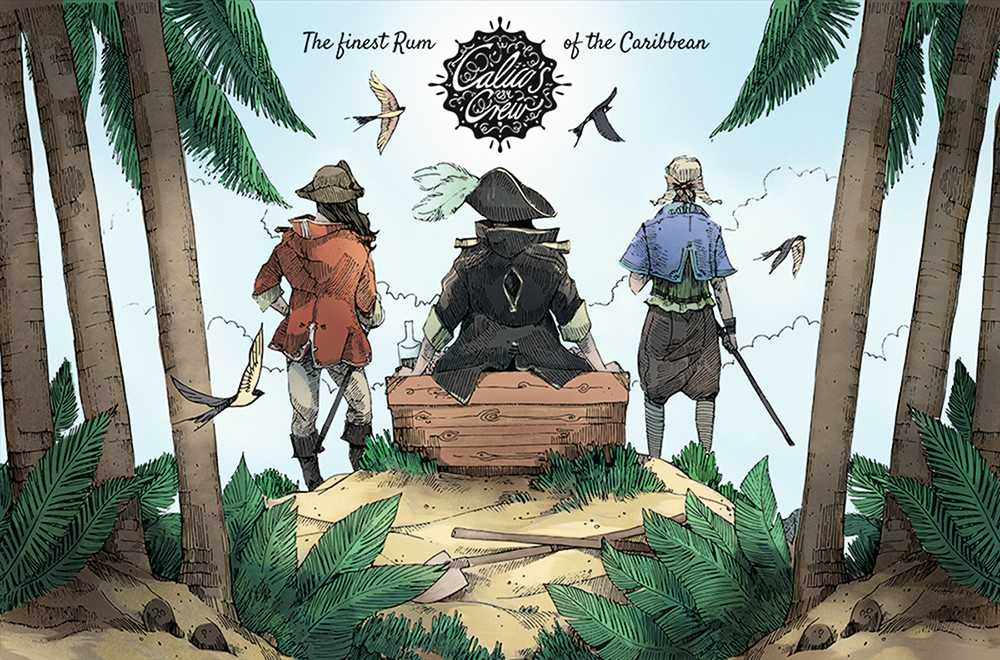 This image shows the final result for an advertising campaign. The image got printed on a small series of 5000 envelopes sent to customers.
For more graphics and further developement of the brand, have a look on the graphic design project on Calico's Crew
NOCH OFFEN : 
Messetheke – Foto erster Messeauftritt Berlin 2017