Children's Book Illustration, age 6-10. Ficitonal "flower-story"
'Roots' is a ficitonal story that I wrote for my masters thesis. As the second project (next to 'Anne Bonny – and the revenge') the focus lay on a fictional background and a different approach regarding the materials used. In the world of flowers and plants colour creyons and watercolour seemed the right media of choice.
With 'Roots' the reader finds himself in the reflection of the meaning of roots and how important they are in our todays society.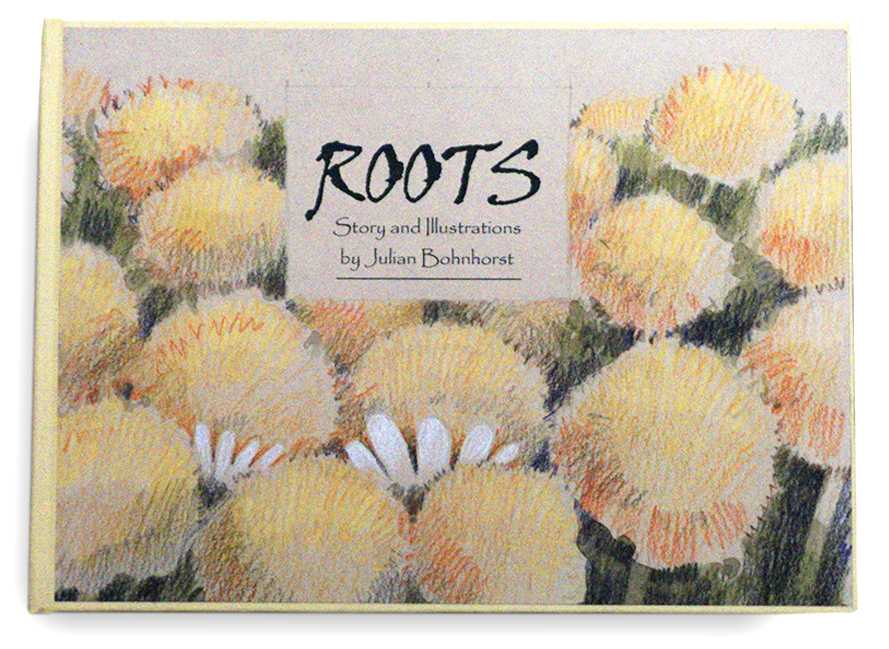 'Roots' tells the story of Ben and Tin, daisy-brothers amidst a field of dandelions in a huge graden. They don't care that it is just the two of them being dasies as they have eachother.
Some pages from the book. If you want to see more, please leave an inquiry.
"I know the best place on earth. It is right here next to Tin. He is my only brother and not long ago mother nature gave me the sweetest present of planting him right next to me…"
"But then one day a violent thunder storm shakes their world heavily and they get separated. As the one left behind Ben finds the strength and takes the huge risk of leaving his home behind to find his best friend. A journey of hope and perils begins."